On the second day of the 2010 Australian Open, 8th seeded Jelena Jankovic (pictured above), of Serbia, took on unseeded Monica Niculescu, of Romania, at the HiSense Arena.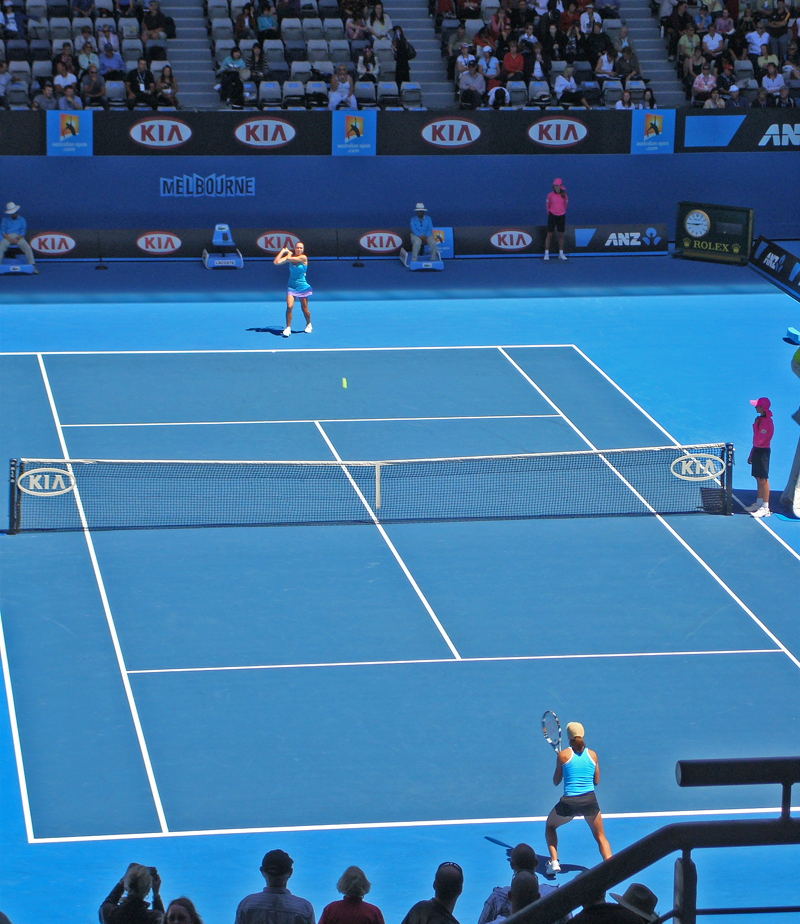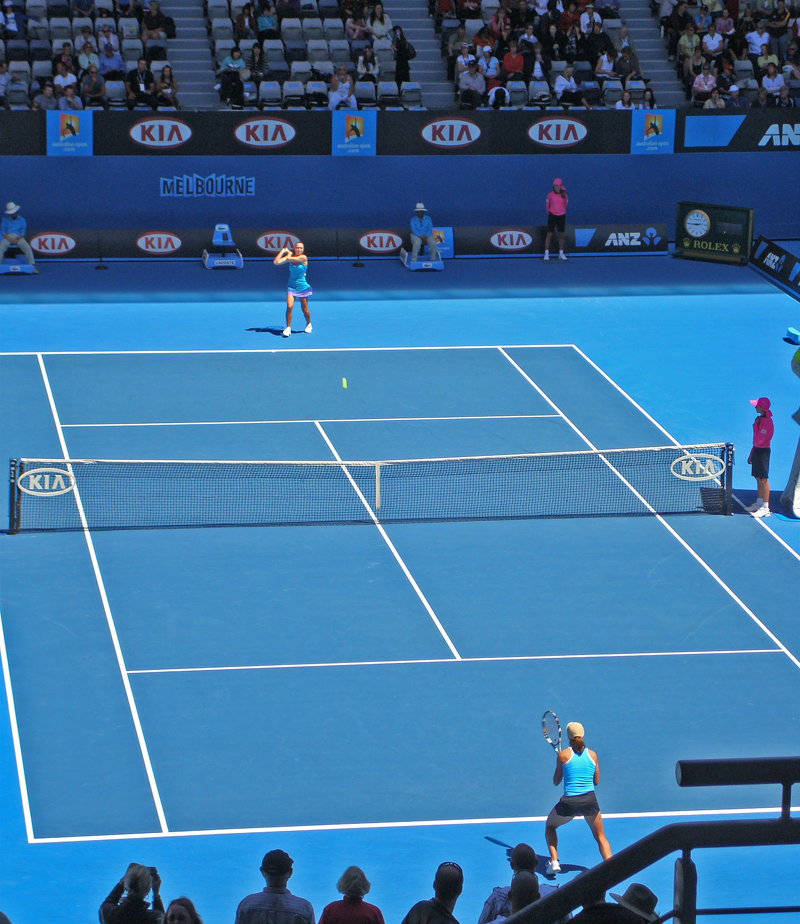 Jankovic won the match pretty easily, defeating Niculescu 6-4, 6-0. Jankovic went on to win over Katie O'Brien (6-2, 6-2), of the United Kingdom, before losing in the third round to 31st seeded Alona Bondarenko, of the Ukraine.
I took these photos in the HiSense Arena in Melbourne, Australia in January 2010.
© Kathy Keating and An Expat's Photoblog, 2010.
All rights reserved.