The Fernando Verdasco – Carsten Ball match was probably the best game of tennis I saw during my two days at the 2010 Australian Open. Verdasco (above, in the foreground), of Spain, was the 9th seeded player of the Open, and Ball (above, in the background), of Australia, was unseeded.
Despite being born in the US and currently living there, Australians consider Ball one of their own, since he moved to Australia at an early age and spent much of his childhood here. He played remarkably well in this match, giving Verdasco a real challenge, but unfortunately he lost the match 7-6, 6-7, 5-7, 2-6. He worked hard in the tournament, also playing mixed doubles with fellow Australian Sophie Ferguson (they lost in the first round) and men's doubles with Stephen Huss, also of Australia (they lost in the second round).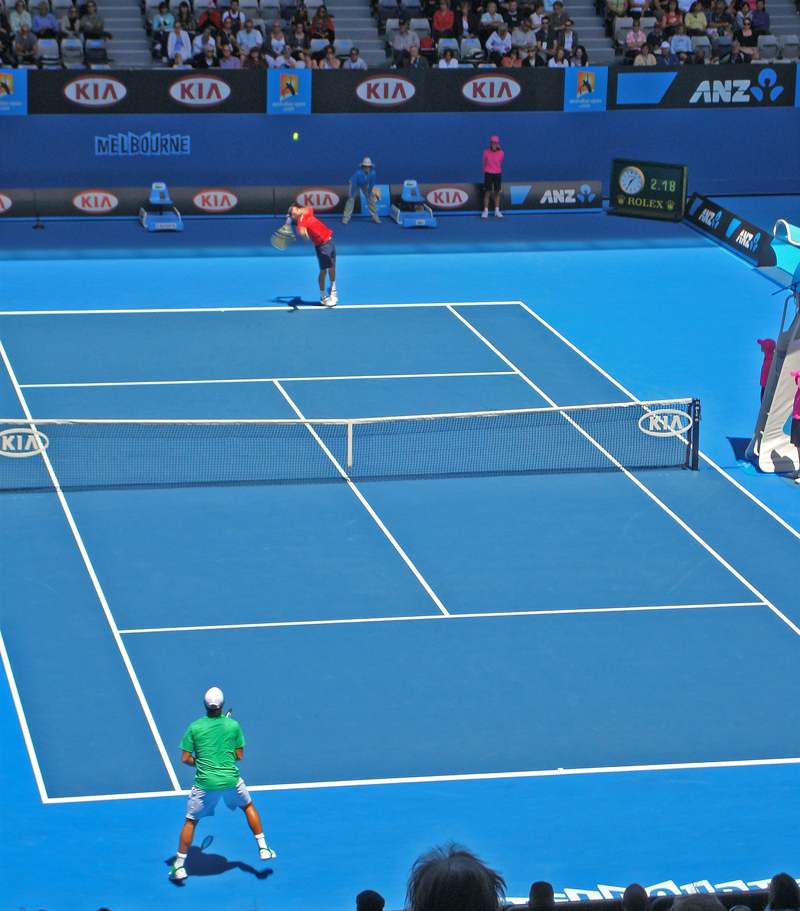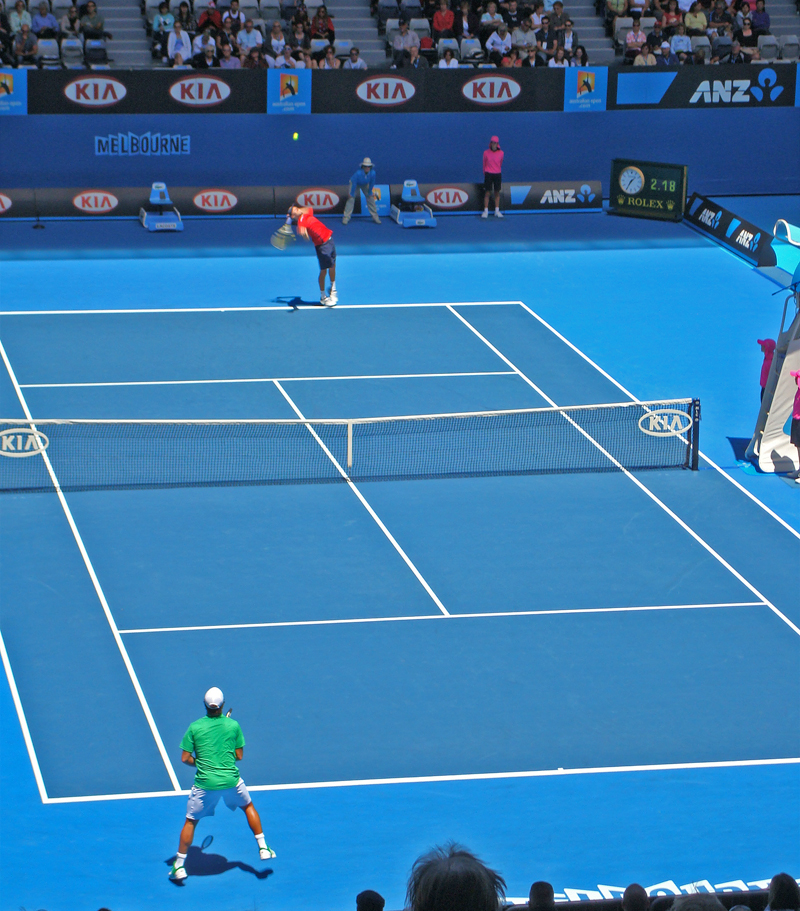 Verdasco is one of my favorite players this year. He had just won the AAMI Kooyong Classic in Melbourne the week prior to the Australian Open. After winning this match against Carsten Ball, he went on to beat Ukranian Ivan Sergeyev (6-1, 6-2, 6-2) in the second round and Austrian Stefan Koubek (6-1: Koubek retired from the match after the first set due to an injury) in the third round. Unfortunately, Verdasco lost in another hard-fought match to 6th seeded Nikolay Davydenko, of Russia, in the fourth round (2-6, 5-7, 6-4, 7-6, 6-3).
I took these photos in the HiSense Arena in Melbourne, Australia in January 2010.
© Kathy Keating and An Expat's Photoblog, 2010.
All rights reserved.