I visited Paris, France in 2003. As it was my third trip to the city, and my husband had been there before as well, we took a nice, leisurely pace while touring the city. We visited some of our favorite sites, including the Arc de Triomphe, at Place Charles de Gaulle (aka Place de l'Étoile).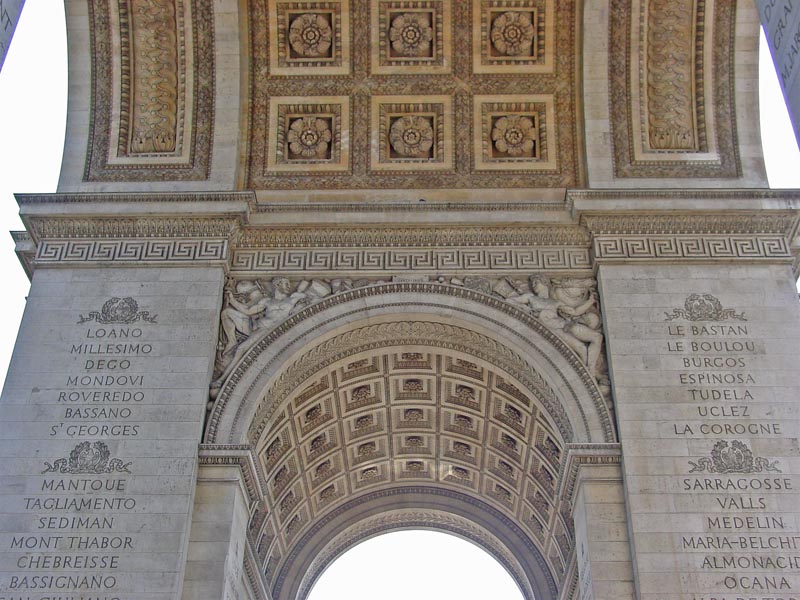 The Arc honors all those who have fought for France, and it lists the names of military leaders from the French Revolution and the Napoleonic Wars on the inside. It also lists the names/locations of major battles, which you can see in the photo above.
I took these photos in Paris, France, in April 2003.
© Kathy Keating and An Expat's Photoblog, 2010.
All rights reserved.