One of our first trips, back when my husband and I first moved overseas, was to Luxembourg City in the Grand Duchy of Luxembourg. My husband traveled there for work, and I tagged along to see someplace new. Luxembourg City is the capital of Luxembourg, and it has a population of around 80,000. It's located at the junction of two rivers, the Alzette and the Ptrusse, and the city's been strategically important throughout its history.
The photo above is of the huge red bridge, the Grand Duchess Charlotte Bridge (aka the Red Bridge), which spans the Alzette River and connects city center to a number of tourist sites and several European Union buildings.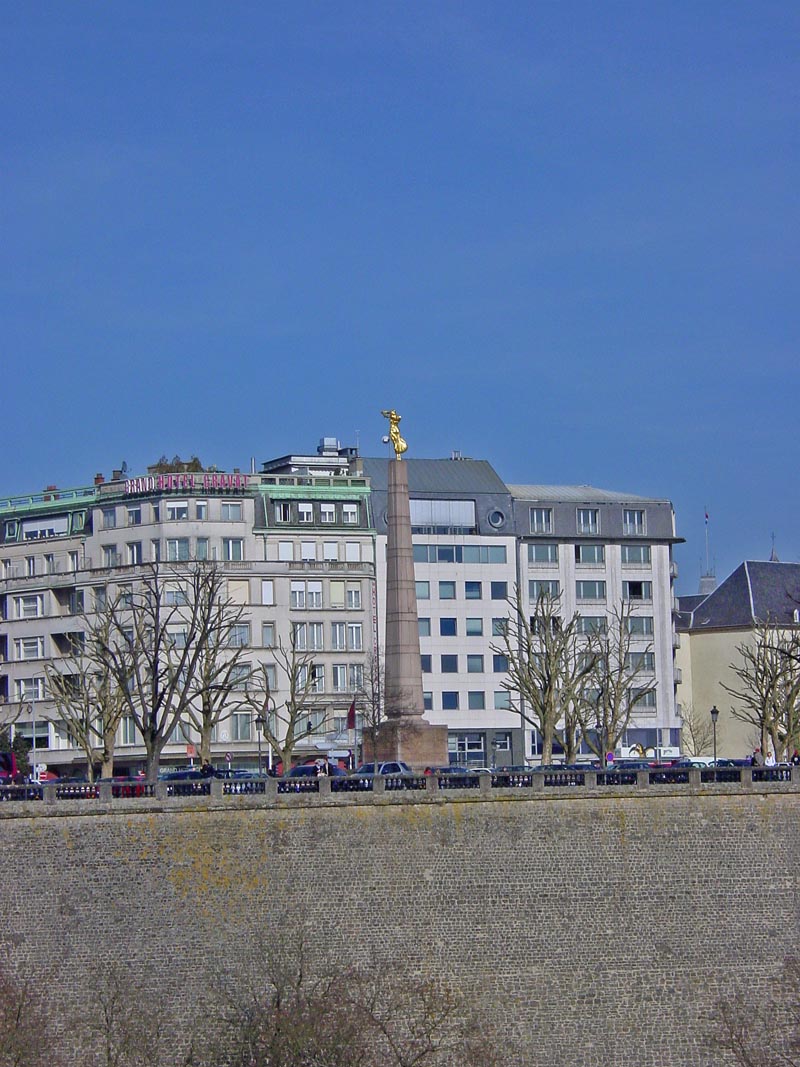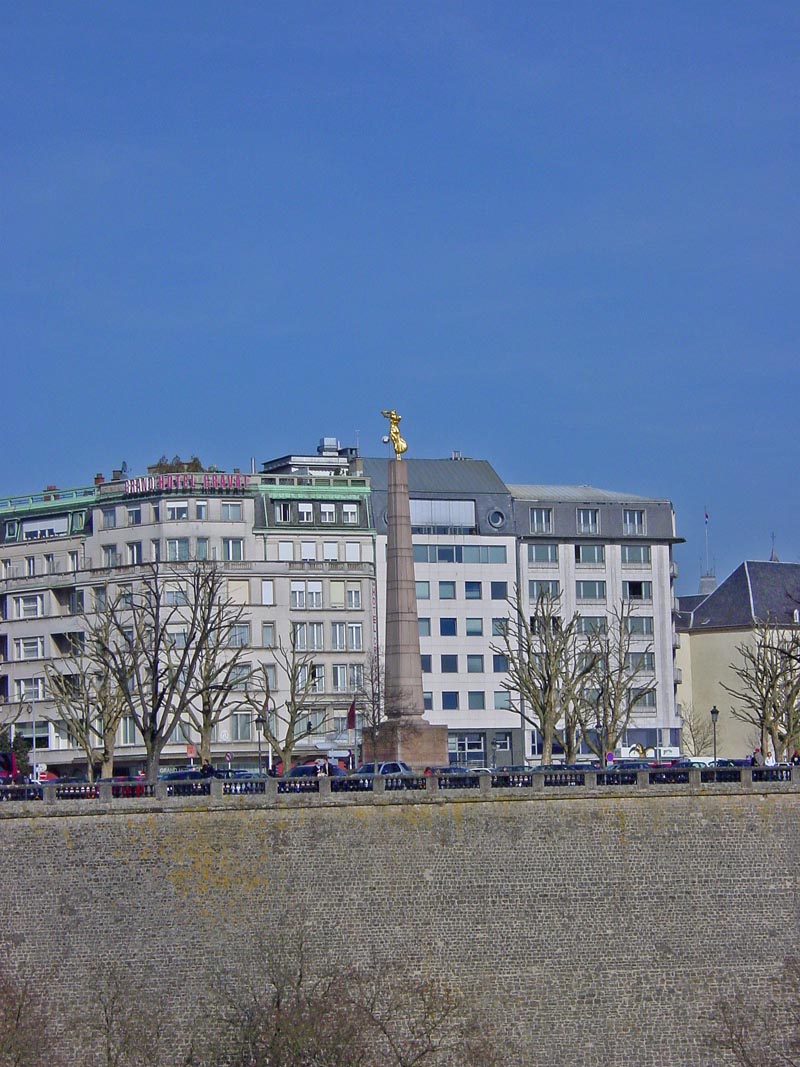 The Monument of Remembrance (also known locally as the Gëlle Fra or Golden Lady) shown above is a memorial to the thousands of Luxembourg citizens who fought in World War I. It's located at Constitution Square in Luxembourg City.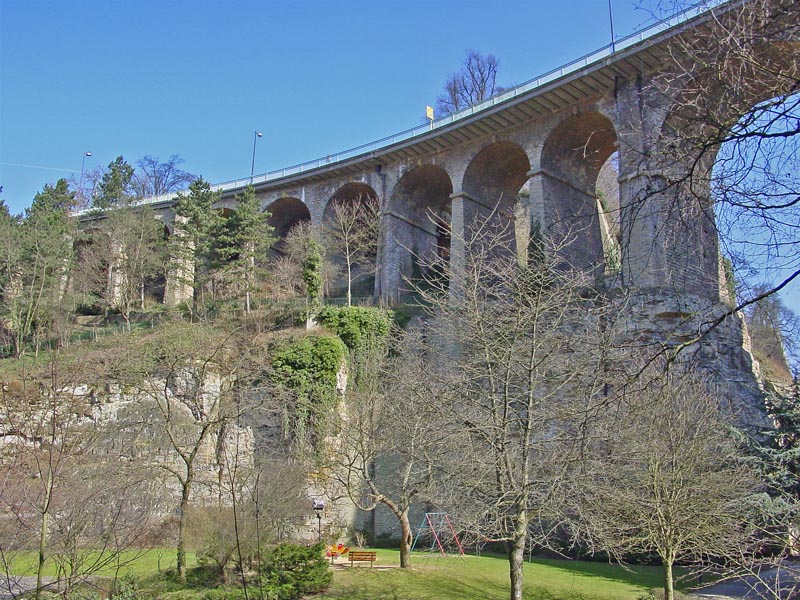 Much of the city's fortifications can still be seen today, some dating back hundreds of years. This bridge above, the Passarelle Bridge (aka the Luxembourg Viaduct, aka the Old Bridge) dates back to 1859, and it was built to connect the city with its (then new) railroad station.
I took these photos around Luxembourg City, Luxembourg, in March 2003.
© Kathy Keating and An Expat's Photoblog, 2010.
All rights reserved.