Montmartre is one of my favorite regions of Paris, and I think the Basilique du Sacré-Cœur is a beautiful landmark. Its white dome can be seen from all over Paris, as the basilica rests on the highest point in the city. I also love Montmartre because it reminds me of one of my favorite movies, Amélie. (I may have to watch that tonight!) In addition, some of the most famous artists in the world have drawn inspiration from and worked in the Montmartre region including Claude Monet, Pablo Picasso, Salvador Dalí and Vincent van Gogh.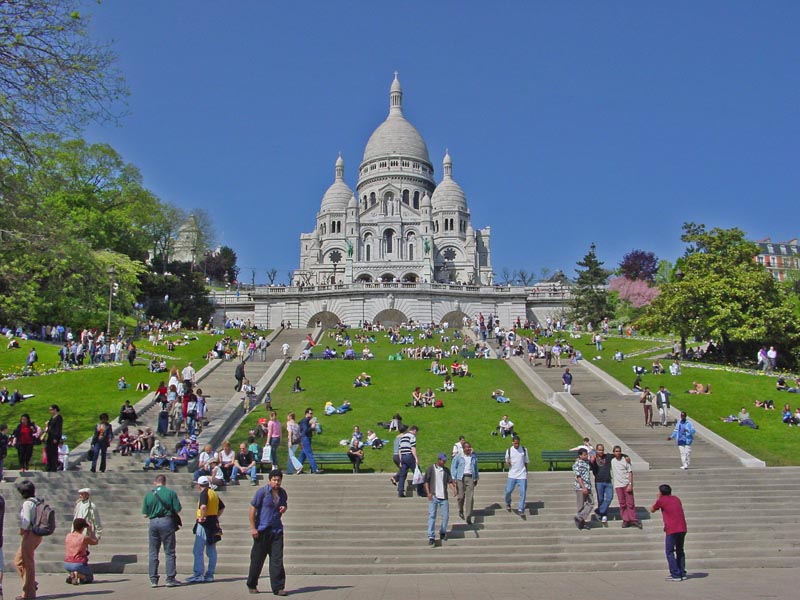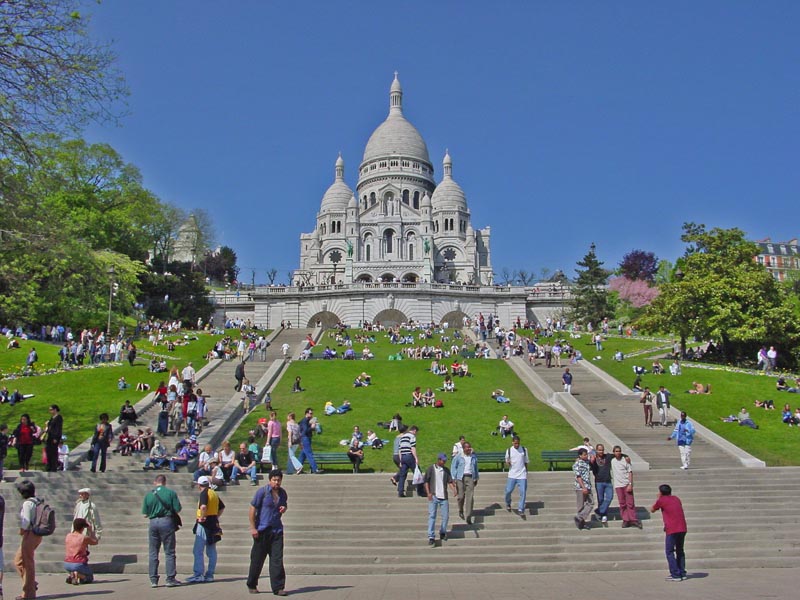 I was incredibly lucky in terms of the weather during this visit—my photos turned out really well, and these photos of the basilica look as though they could be postcards. The top photo is the basilica itself, and the photo above is the basilica and the butte Montmartre (or the Montmartre hill). The photo below is of the lovely old carousel at the base of the basilica area.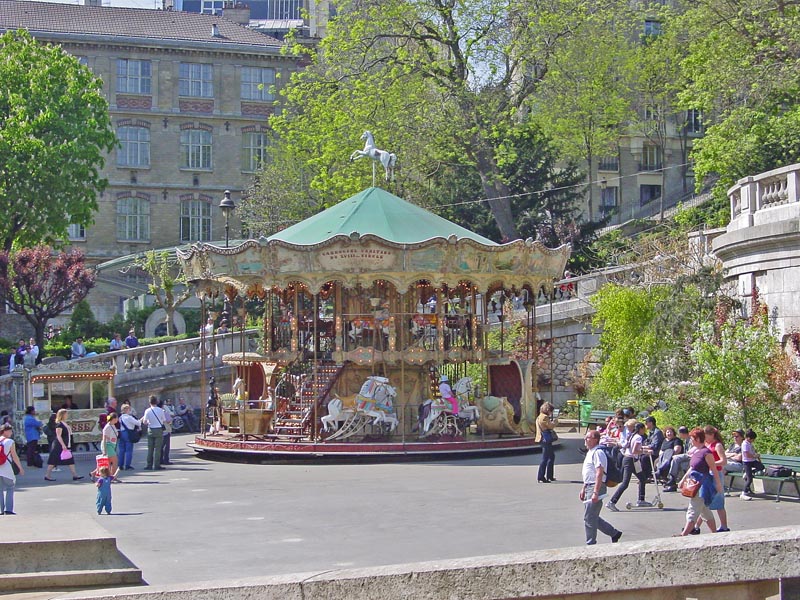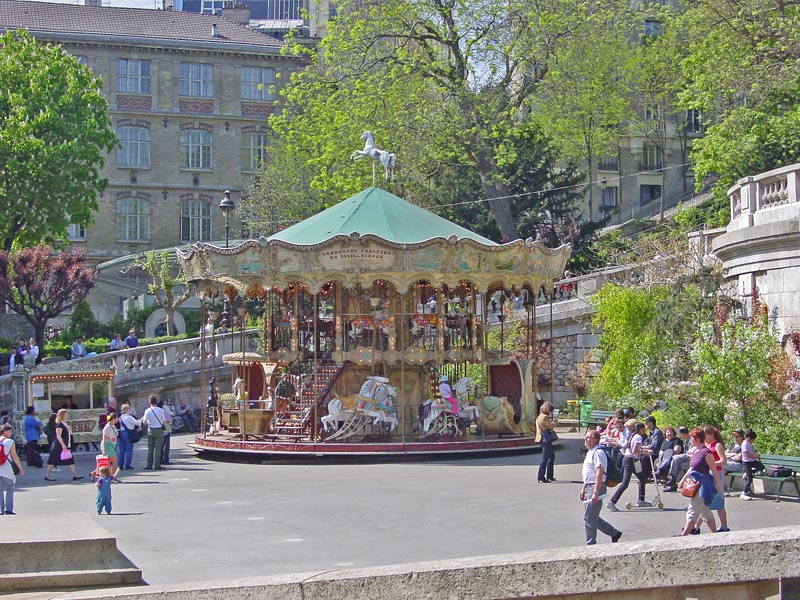 I took these photos in Paris, France, in April 2003.
© Kathy Keating and An Expat's Photoblog, 2010.
All rights reserved.