In my previous trips to Singapore, I visited a Hindu temple (Sri Mariamman Temple) and a mosque (Jamae Mosque), so on this trip, I decided to visit a Buddhist temple—Thian Hock Keng Temple in Chinatown. The Thian Hock Temple (seen above from the outside) looks out of place at its location, framed by modern buildings and skyscrapers, but the temple acts as a peaceful haven from its surroundings. In fact, the temple is known locally as the Temple of Heavenly Happiness and provides a place of worship to Taoists, Buddhists and Confucianists.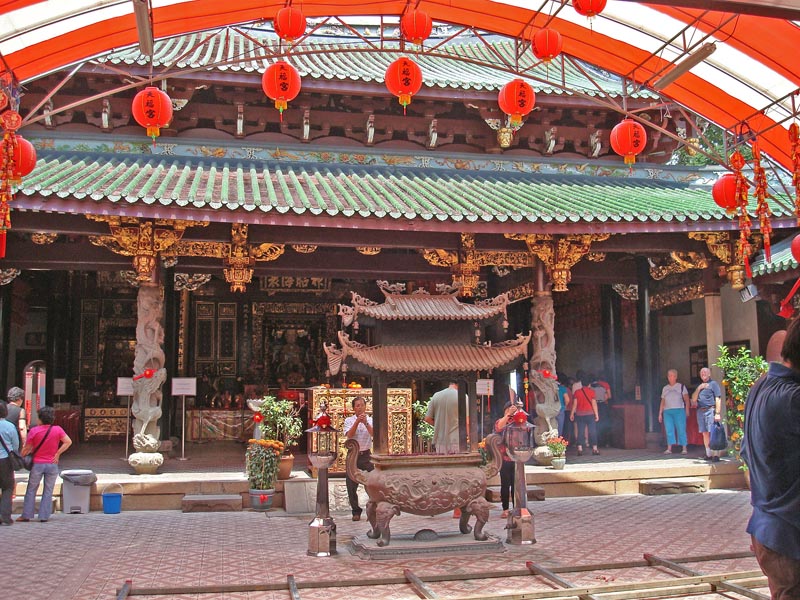 The temple honors Ma Cho Po, a Taoist goddess of the sea and protector of seafarers. (The photo above shows the altar to her in the background, complete with a statue of her imported from China.) The location of the temple makes more sense when you learn that, when it was completed in 1842, the temple stood near the edge of the ocean. (Singapore has "reclaimed" a great deal of land over the years, so it's actually inland now.) Travelers then and now go there to burn incense to the goddess, giving thanks for their safe arrival into Singapore or praying for their safe journey out of Singapore.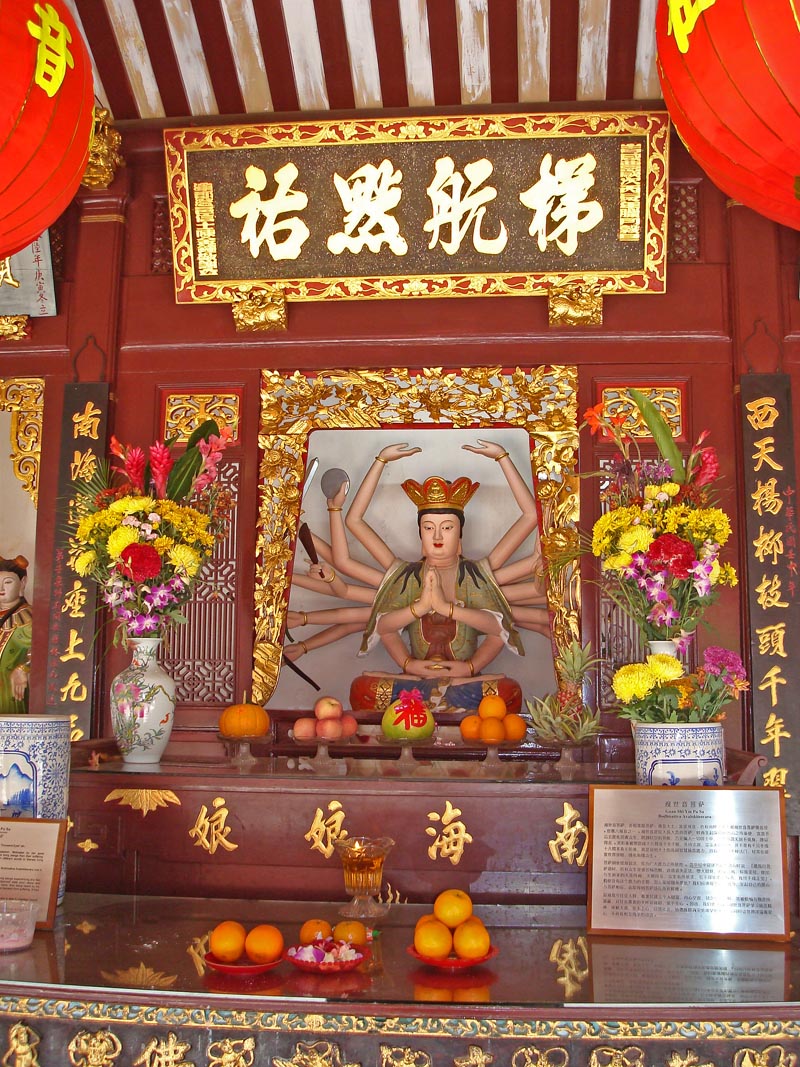 In addition to its main deity, the temple also honors the Goddess of Mercy (pictured above) and Confucius and others with smaller altars along the sides of the main prayer hall.
As I walked around the temple, I noticed the beautiful doors to the hall (one is shown above) and the lovely pathways (pictured below) on either side of the entrance. Many of the materials used in the construction of the temple and its features were actually recycled items from Chinese junks, including the wood, tiles and broken pottery.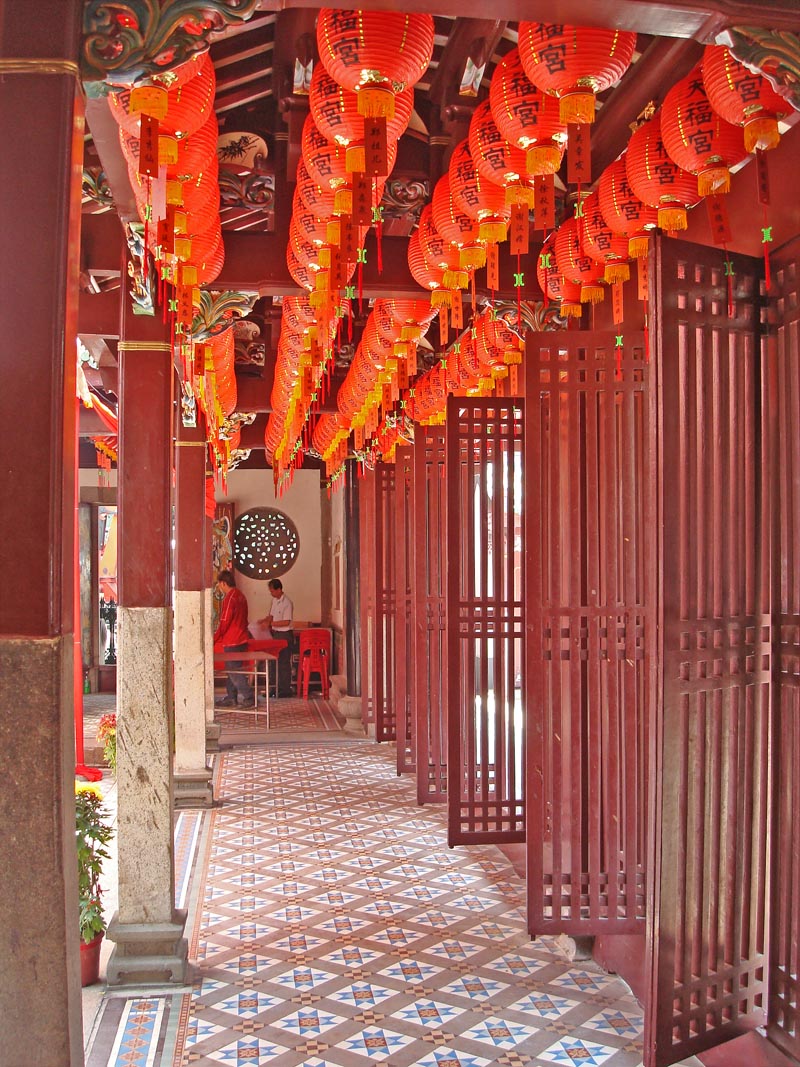 I took these photos at Thian Hock Keng Temple in Singapore in February 2010.
© Kathy Keating and An Expat's Photoblog, 2010.
All rights reserved.