We spent a lot of time at Underwater World, on Sentosa Island. In addition to seeing the dolphins and fur seals in a show, we also toured the indoor aquarium and saw a number of interesting (and well-lit) fish and animals, including these iridescent blue jellyfish (above). (They're not really that blue—the aquarium they were in had lights all around it that would change their appearance from blue to green to pink and so forth.)
Right next to the jellyfish were the popular anemonefish, a.k.a. clownfish (shown above). They're very cute little fish, and they're the only ones that can live on a sea anemone (the poisonous plants that shelter the fish). I was surprised to learn that clownfish are hermaphrodites—they're born male and can spontaneously change genders when needed.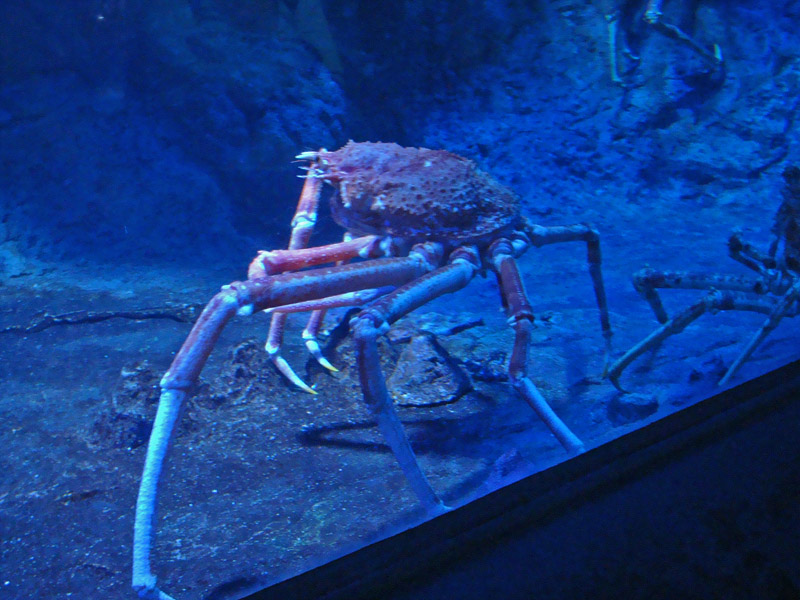 The Japanese Giant Spider Crab (pictured above) was something I had never seen before. As you'd likely guess from their name, they're found in the Pacific Ocean around Japan, and they can grow to be up to 4 meters/13 feet long from leg end to opposite leg end. They're the largest known arthropod in the world, and they can live up to 100 years!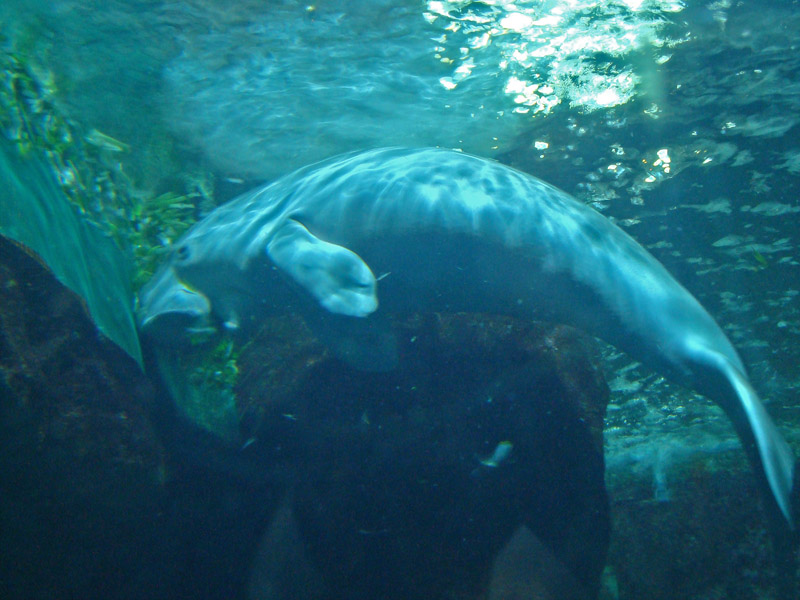 And last, but not least, above is Gracie, a dugong. Although she's already about 12 years old, Gracie is apparently still growing. When I visited in February 2010, she weighed about 160 kilos/353 pounds, and she was about 1.67 meters/5.5 feet long. Dugong are found in the Great Barrier Reef, in Australia, and off the southern coast of New Guinea, and they're closely related to the manatee.
I took these photos at Underwater World Singapore on Sentosa Island in Singapore in February 2010.
© Kathy Keating and An Expat's Photoblog, 2010.
All rights reserved.